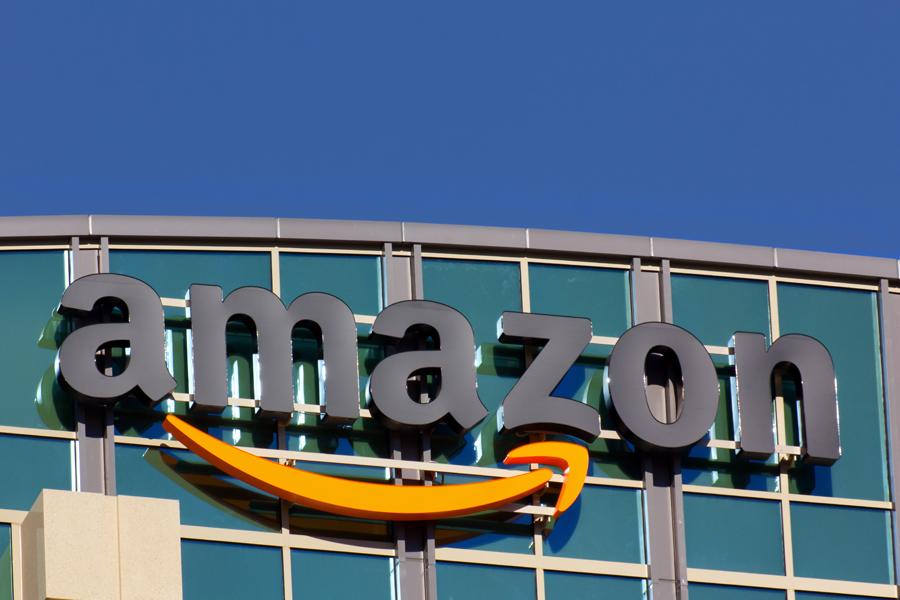 With the release of Amazon's Q1 earnings, its share price has soared to a record high and the company's trajectory towards overtaking Apple as the world's largest company seems assured.
The brainchild of CEO Jeff Bezos, Amazon appears to be an unstoppable force. In the first three months of 2018, Amazon more than $550m a day from Amazon.com sales and other ventures, including Whole Foods, the premier grocery chain acquired just last year. There was also strong growth in Amazon Web Services (AWS), which delivered an impressive $1.4 billion in profits – the bulk of Amazon's profits over the quarter.
Interestingly, these results were achieved, despite President Trump's determination to make the company pay more tax and higher postal rates – changes that experts believe would have negligible impact on Amazon's status.
Branching out and settling in
Amazon is famous for the aggressive techniques it uses to gain and maintain market dominance. The company's retail site is the most visible of its commercial ventures, but it has interests in a surprisingly broad range of sectors, including groceries, cloud services and electronics.
Amazon publishes books, sells books and promotes reading via the GoodReads social networking platform. It retails all kinds of groceries and offers music streaming and restaurant deliveries, as well as selling ads and processing payments. It even owns high-profile media websites like IMDb. Of the top ten US industries (by GDP), Amazon has an interest in all but one: real estate.
Amazon Prime has more than 100 million subscribers – comprising half of US households. More than 50 percent of US internet shopping searches begin with Amazon (rather than with, say, Google) and the company receives $1 from every $2 spent online.
But is Amazon becoming too dominant?
One of the complaints levelled against Amazon is the very bedrock of its success – that it's becoming too dominant in too many sectors. While the company offers unrivalled sales opportunities for many sellers, it's also competing with those businesses, using the data it gathers to swiftly occupy and leverage any new openings.
From its position of power, Amazon is able to learn everything about its customers – where they live, what they watch and where they go online – which gives them fresh opportunities to provide solutions to emerging requirements.
And, while customers may enjoy access to cheaper goods and entertaining TV, Amazon isn't making friends everywhere. In fact, the company has been accused of riding roughshod over planning regulations, exploiting their warehouse workers and making it increasingly expensive for suppliers to feature products on its shelves. Bezos recently encountered an organised protest by Amazon employees in Germany over alleged mistreatment of workers.
The tide may be turning
Tech companies like Amazon, Apple and Google are facing tougher scrutiny from governments and regulators, however. Christine Lagarde, head of the International Monetary Fund (IMF) recently cautioned that there was 'too much market power – in the hands of too few', further commenting that the tech giants' dominance was not 'helpful to the economy or to the wellbeing of individuals'.
Some believe that in addition to forcing Amazon to pay more taxes, new antitrust regulations should be invoked to prevent the company from competing with – and extracting wealth from – the businesses that use its platform.
Nevertheless, Amazon remains focused on expansion into new territories and new sectors (Amazon healthcare, anyone?), as well as into high street stores. And, importantly, there is still room for growth: the company currently owns just nine percent of the US retail market. With the consolidation of Whole Foods and the launch of AmazonGo, there's plenty more meat on the bones.