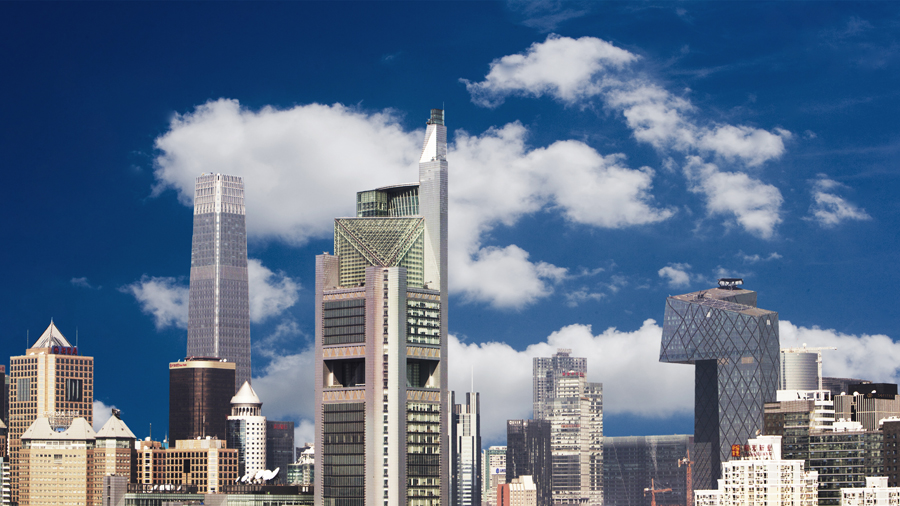 While many presidential promises evaporate on entering the Oval Office, Trump has certainly proved to be a man of his word when it comes to honouring his campaign trail commitment to pursuing a more protectionist trade policy.
Within just a few days of acceding to the presidency, Trump drove a truck through the emerging Trans-Pacific Partnership (TTP) and agreed to take a fresh look at the North America Trade Agreement (NAFTA) to try to squeeze a better result for the United States. Next, hot on the heels of his announcement of the imposition of tariffs on solar panels and washing machines, a new set of curbs on steel and aluminum imports was introduced. Most recently, Trump has announced the introduction of a wider swathe of tariffs that will slap a 25% tax on an as-yet-unspecified $60 billion-worth of Chinese imports.
But Trump may not have everything his own way. While ostensibly designed to address America's $376bn bilateral goods-trade deficit with China, the introduction of tariffs is an act that's likely to not only rub other world leaders the wrong way but could, according to economists, lead to an all-out trade war.
China responds
A quid pro quo response from China was all but inevitable and has so far taken the form of counter tariffs covering around $3 billion of imports across a number of sectors – including pork and steel pipe – that, while making a statement of intent, are unlikely to impact China's domestic consumers, at least in the short term.
Some observers were surprised that Beijing decided not to take aim at bigger and more obvious targets – such as the $14 billion of US soybean imports – from the outset. But although China would like to retaliate with measures that demonstrate the negative effects of Trump's policies on the US economy, it won't want to commit to actions that harm its own consumers by raising prices, just yet.
That said, China has made it clear that the current measures are in retaliation for US steel and aluminium tariffs and not the most recent tranche of tariffs that are set to target tech products such as robotics. If Beijing decided to engineer a more robust response to US provocation, it could deliver a bigger blow – by setting its sights on US sorghum exports (worth $1.1 billion in 2016) or replace its Boeing order with Airbus, for instance.
The law of unintended consequences
Unfortunately for Trump, there's plenty of scope for his own tariffs to inflict damage on home turf. Trump's metals ban, for instance could deal a blow to iconic US industries such as those in the automotive, aerospace and machinery sectors that will inevitably suffer from a rise in steel prices that could not only make them less competitive on the global stage but could also threaten jobs.
Experts also fear that domestic production is incapable of ever meeting total US manufacturing needs. America has only 8 aluminum smelting plants that together account for under a million tons annually – far short of the country's overall requirement. From a jobs perspective, those working in industries that use steel greatly outnumber those who manufacture it; steel mills employed just 140,000 workers in 2015, against more than 6 million workers in businesses that use steel. 
History lessons
History, too, has demonstrated the folly of former protectionist measures by other presidents keen to make their mark. Bush and Obama both saw their tariff-dabbling efforts backfire – most notably in Obama's case when his import tax on tires led to the loss of more than 3,000 retail jobs compared with 1,000 jobs that were saved.
There's little doubt that Trump would love to reinvigorate America's industries, but while there is some support for Trump's frustration over the continuing deficit – and China's questionable commercial practices – there's also much anxiety about the possibility of an all-out trade war developing between the world's biggest economies.