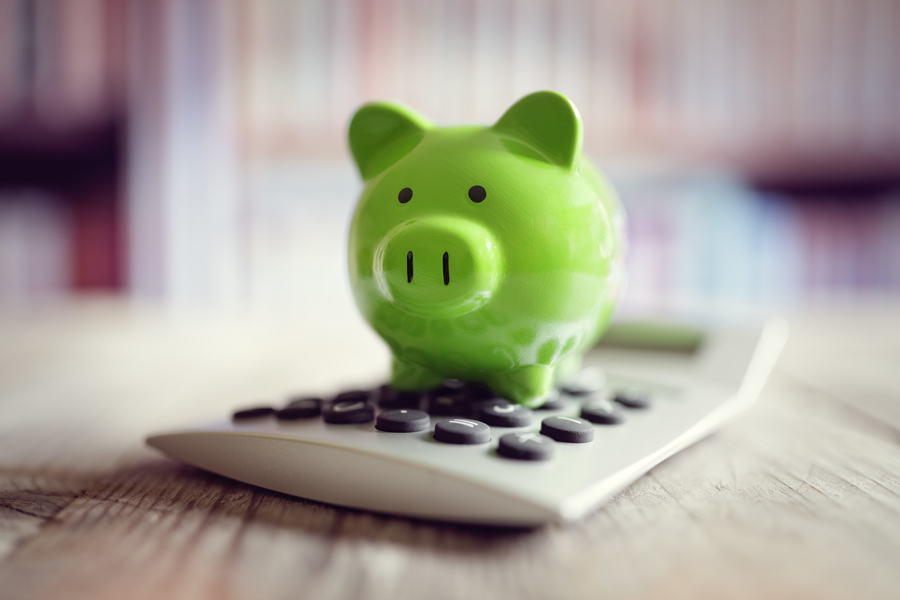 We've all heard a lot about tax reform over the last twelve months but with proposed changes still to make it through Congress, should you be planning new tax strategies now or is it best to wait till the dust settles?
This is actually a great time to review your current tax position. Our tips for getting your affairs in apple-pie order might also help to prepare the way for tax savings in the years to come.
Balance income and expenses
If your business is a 'pass-through' entity – sole proprietorship, S corporation, LLC or partnership – your share of the business's income and expenses ends up on your personal tax return and is taxed at the prevailing rate. Assuming the current tax rules are carried over to next year, you'll still have the option of postponing part of your tax bill by deferring income till 2018, while accelerating deductions into this year's calculations.
This makes good sense if you are expecting to occupy the same (or lower) tax bracket next year, but if the opposite is true and you anticipate a rise in income, it's worth trying to accelerate income into this year so you're taxed at a lower rate.
If the new House tax reform bill passes into law, federal income tax rates would drop for most individual tax payers, although higher-earners could face a rate rise. This bill would introduce a top (25%) federal income tax rate for passive business income from a pass-through entity and would tax the capital percentage of active business income at 25%, too. The Senate tax reform proposal would also lower federal income tax rates for most individuals, also allowing a 17.4% deduction of domestic qualified business income from a pass-through entity, although this would be phased out for income that's passed through from specified service businesses.
Under the tax reform proposal, income from C corporations would be taxed at a flat 20% rate from 2018 (25% for personal service corporations), which – if it were introduced – would make deferring income an attractive proposition.
Both tax reform proposals would scrap some existing business tax breaks, so it's worth checking how you could be affected and capitalising on any tax breaks that might disappear over the next twelve months.
Make the most of depreciation
Thanks to 'Section 179' tax breaks, businesses can immediately deduct the cost of much of their equipment – including software purchases – in the current year. You can also claim a first-year deduction of up to $510,000 for certain improvements to commercial property.  
From 2018, under the House tax reform bill, the maximum Section 179 deduction would be increased to $5 million per year, while energy-efficient heating and air conditioning equipment would also be eligible for the deduction. The Senate tax reform bill would increase the maximum annual Section 179 deduction to $1 million and would also allow deductions for building improvements such as roofs, security systems and HVAC equipment.
Additionally, 50% bonus depreciation can be claimed for new assets in 2017 – computer systems, vehicles and office furniture, for instance – and for improvements to a building's interior. As it stands, the bonus depreciation percentage is scheduled to drop to 40% for qualified assets introduced in 2018, but, under the new proposals, unlimited 100% first-year depreciation would be allowed for qualifying assets implemented between September 2017 and January 2023.
Pick the best accounting method
IRS rules allow a number of practices for calculating different types of income and expenses – in fact, most businesses employ a wide range of accounting methods, depending on how favourable they are to a specific area of business.
There are more than 150 IRS-recognised accounting method changes that can be made automatically, so it's worth reviewing your current methods to see if you can unlock any opportunities to defer payments or accelerate the deduction of liabilities and expenses.
It's also a good time to consider any capital expenditures and the recovery period for your fixed assets – like buildings. Think about the knock-on effect of any method changes, and reflect on whether proposed tax reform could nix the tax benefit you've calculated for 2017. Tax reform may or may not pass into law but if you can benefit your cash flow in the short term, next year could see a rate cut that might turn your forward planning into a permanent advantage.